Proton testing thread here:
New information here, directly from Valve:
Today we are releasing the Beta of a new and improved version of Steam Play to all Linux users! It includes a modified distribution of Wine, called Proton, to provide compatibility with Windows game titles.
In addition to that, we've been supporting the development of DXVK[github.com], the Direct3D 11 implementation based on Vulkan; the nature of this support includes:

Employing the DXVK developer in our open-source graphics group since February 2018
Providing direct support from our open-source graphics group to fix Mesa driver issues affecting DXVK, and provide prototype implementations of brand new Vulkan features to improve DXVK functionality
Working with our partners over at Khronos, NVIDIA, Intel and AMD to coordinate Vulkan feature and driver support
Looks like they released a beta today as well?

GamingOnLinux article:
It currently has a limited set of games that are supported, but even so it's quite an impressive list that they're putting out there. Which includes DOOM, FINAL FANTASY VI, Into The Breach, NieR: Automata, S.T.A.L.K.E.R.: Shadow of Chernobyl, Star Wars: Battlefront 2 and more. They will enable many more titles as progress on it all continues.

To be clear, this is available right now. To get it, you need to be in the Steam Client Beta.
Update #1: I spoke to Valve earlier, about how buying Windows games to play with this system counts, they said this:

Hey Liam, the normal algorithm is in effect, so if at the end of the two weeks you have more playtime on Linux, it'll be a Linux sale. Proton counts as Linux.
So if you buy a windows game and play it using Proton on Linux for two weeks, it will count as a Linux sale and add statistics to the developers/ publishers stating that there is a demand for said game on Linux.
Phoronix article:
https://www.phoronix.com/scan.php?page=news_item&px=Valve-Steam-Play-Proton-Linux
Reddit thread: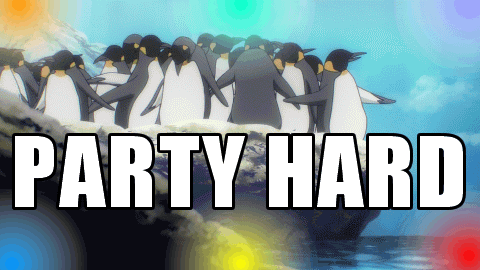 Old speculative information (no longer relevant):
It's unclear if Valve is just forking a version of WINE for their own use, or if they are developing their own compatibility layer. But it looks like future versions of the Linux Steam client and SteamOS might have the ability to play Windows exclusive games on Linux without having to go through the hassle of using WINE. Really interesting news!
Another article from ARS Technica:
GamingonLinux:
This is some of the text found hidden in beta UI:
"Steam Play will automatically install compatibility tools that allow you to play games from your library that were built for other operating systems."
If this is true, then perhaps they will also add this to the Steam client for OSX as well?
GITHUB link:
REDDIT speculation: