Today AMD held their proper EPYC lineup reveal showing all of the planned skews as well as announcing availability starting, today!
AMD is launching 12 skews today, all with 124 pcie lanes (before mandatory connections), all with octa-channel DDR4 support from 2400Mhz to 2666Mhz with 1 dimm per channel, and with TDP's ranging from 120 watts to 180 watts.
More reading materials and live stream roundups:
http://www.anandtech.com/show/11551/amds-future-in-servers-new-7000-series-cpus-launched-and-epyc-analysis
http://www.anandtech.com/show/11562/amd-epyc-launch-event-live-blog-starts-4pm-et-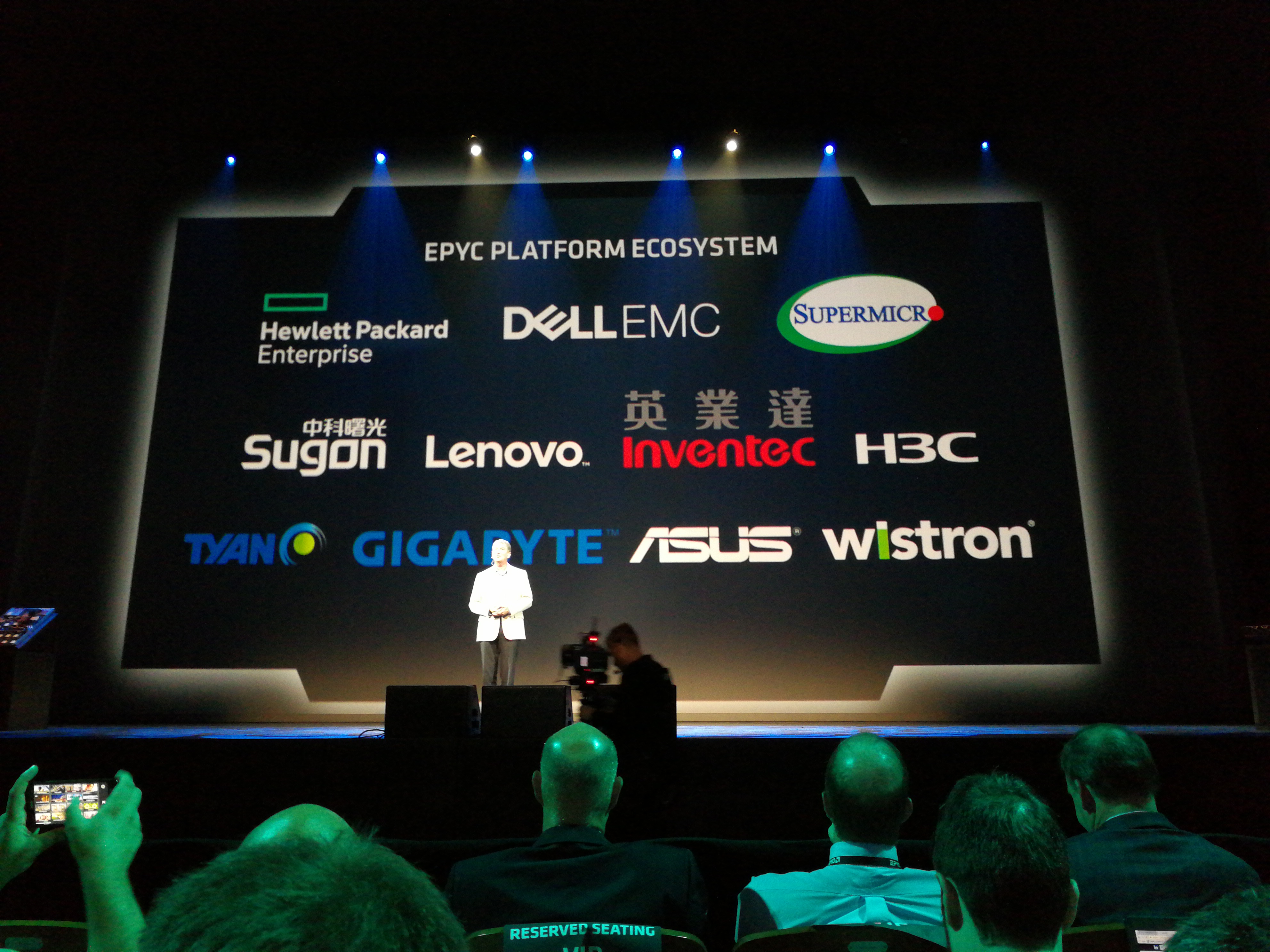 many partners much wow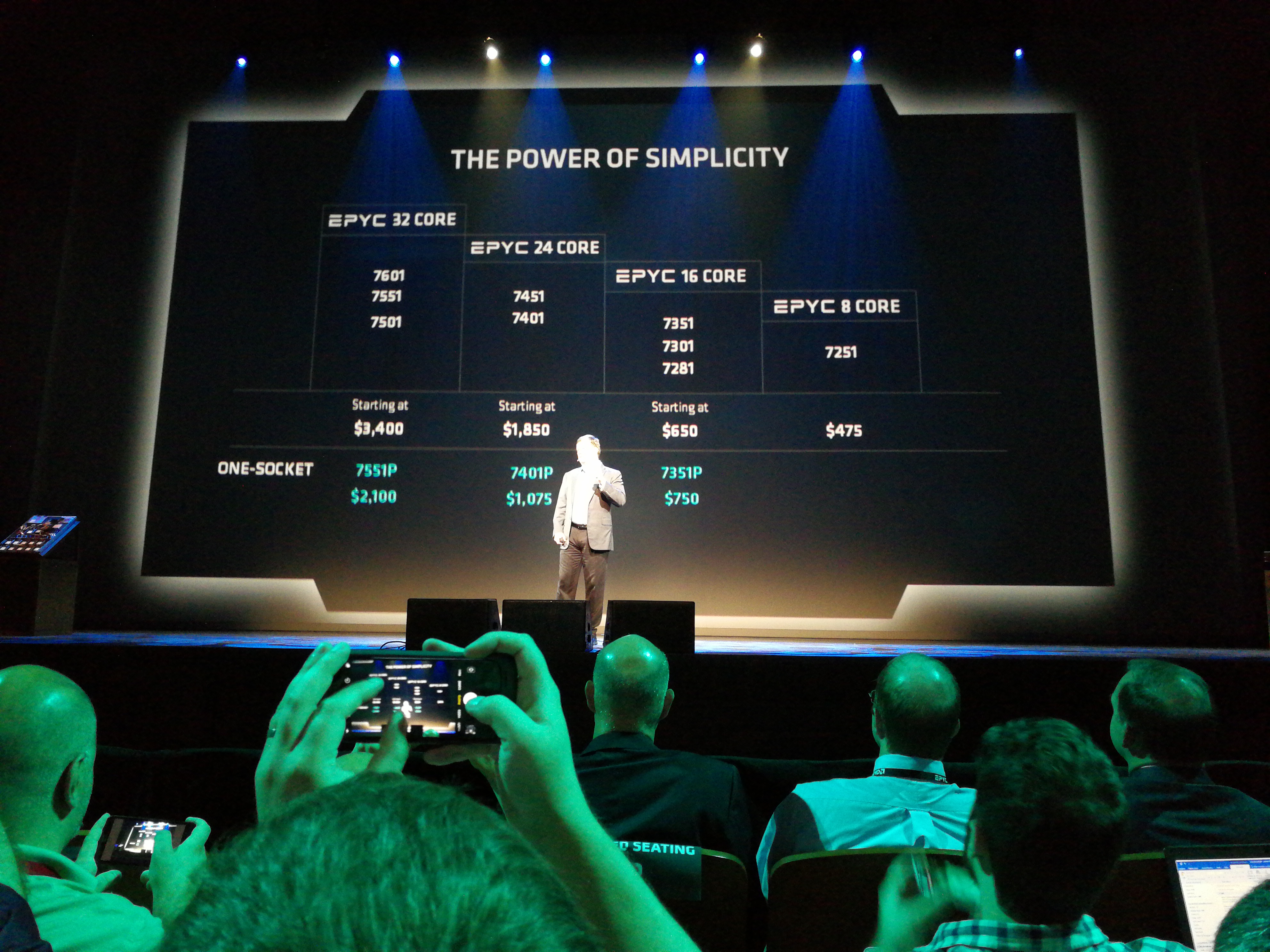 PRICES!!!
---
This is looks, very, very interesting. Sadly no quad or octa socket support, so this is only going to be going head to head with E5 2000 V5 series Skylake-SP and no competition for E7 4000 V5 or E7 8000 V5 series Skylake-SP. But oh my god are the prices going to have intel s****** themselves.