Pics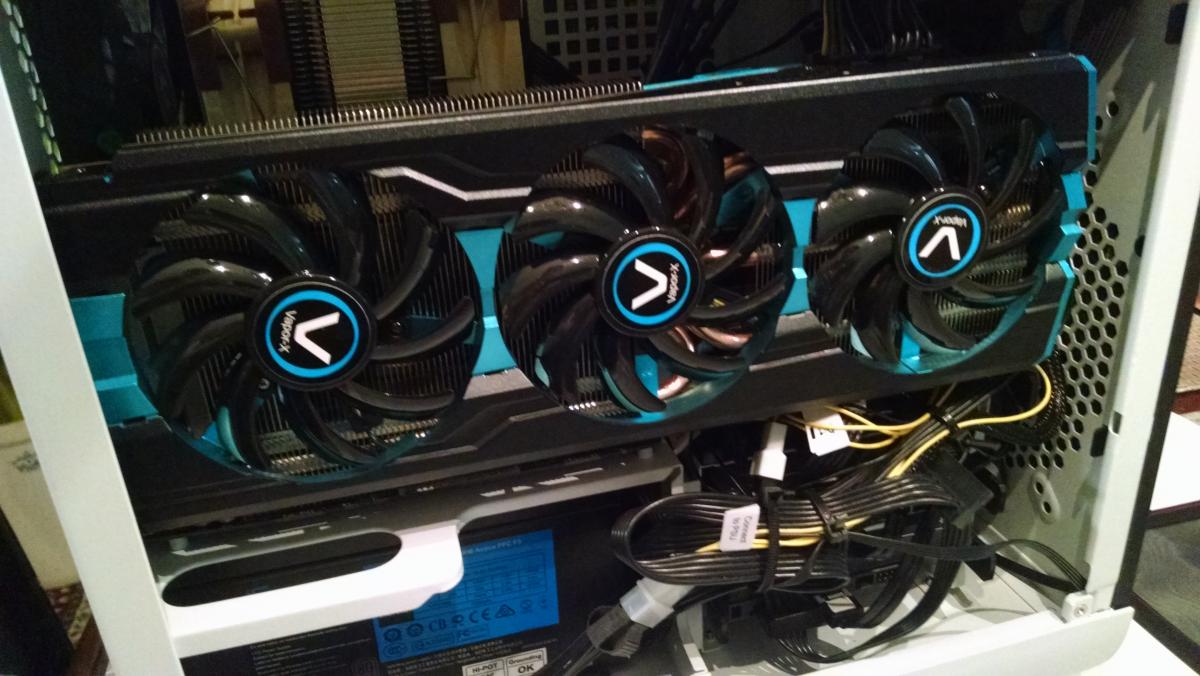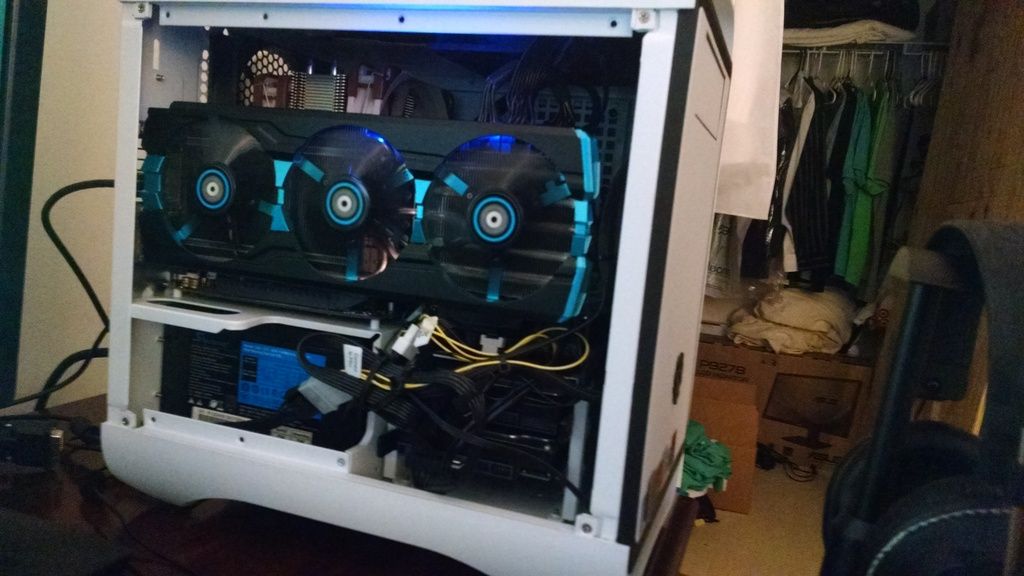 Price Range of Offers I'll accept if I ship it: $110 to $180. (Shipping is calculated in this price range)
Restrictions for shipping: United States of America Only because that's what I can afford for shipping
What you'll get: The Sapphire Vapor X R9-280x and a crossfire link.
How I'll accept payment: Paypal.
You can post your offer here in this thread or pm me. I'll pm you with the email you can send paypal payments to once I accept your offer.
Once I get payed and transfer payment to my bank account, then I will ship the card that very day or next by UPS. I will give you a tracking number once I have it.
If your interested in the card leave an offer in this thread or you can make an offer by pming me.
EDIT Proof it's me: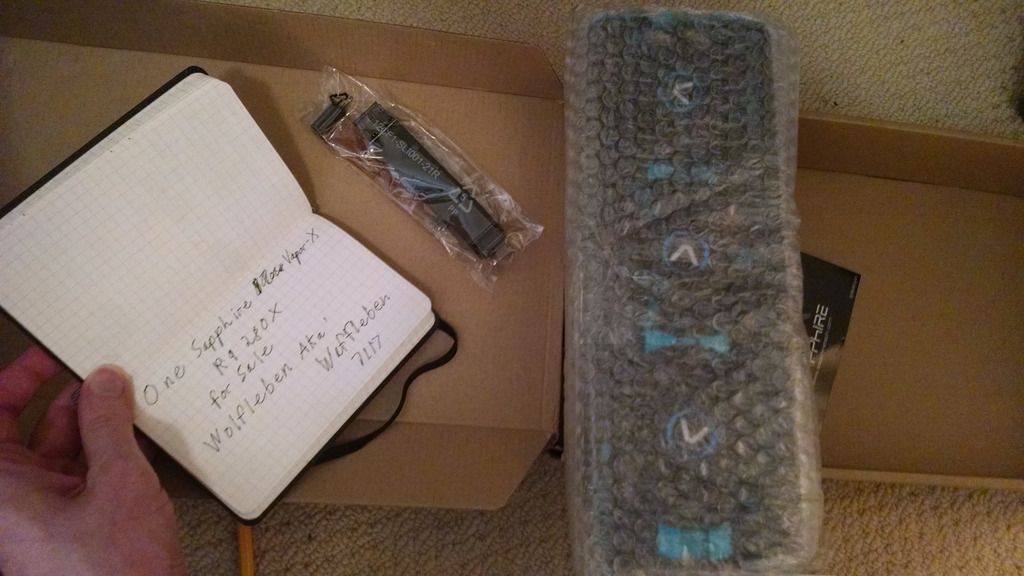 The 7/17 date looks like 7117 but that's just my bad handwriting.
Also of note: I have a box ready to ship, I'll add more packing stuff before I ship it but it's ready to go save for the address of said future buyer: