After seeing a few posts asking about DIY amplifier stuff I decided to start a thread about an amplifier I'm making.
Pretty straight forward and the simplest practical DIY amplifier I have come across, using borderline ancient AD-161/162 pair germanium transistors. Output power is about 10w into 4ohms (real watts RMS)
Main reason I decided to build this amplifier was that I came across a broken down radio receiver from the late 60s that I decided to salvage components from, 2 pairs of germanium power transistors were in the amplifier stage so I decided to reuse them.
Shitty circuit drawing incoming.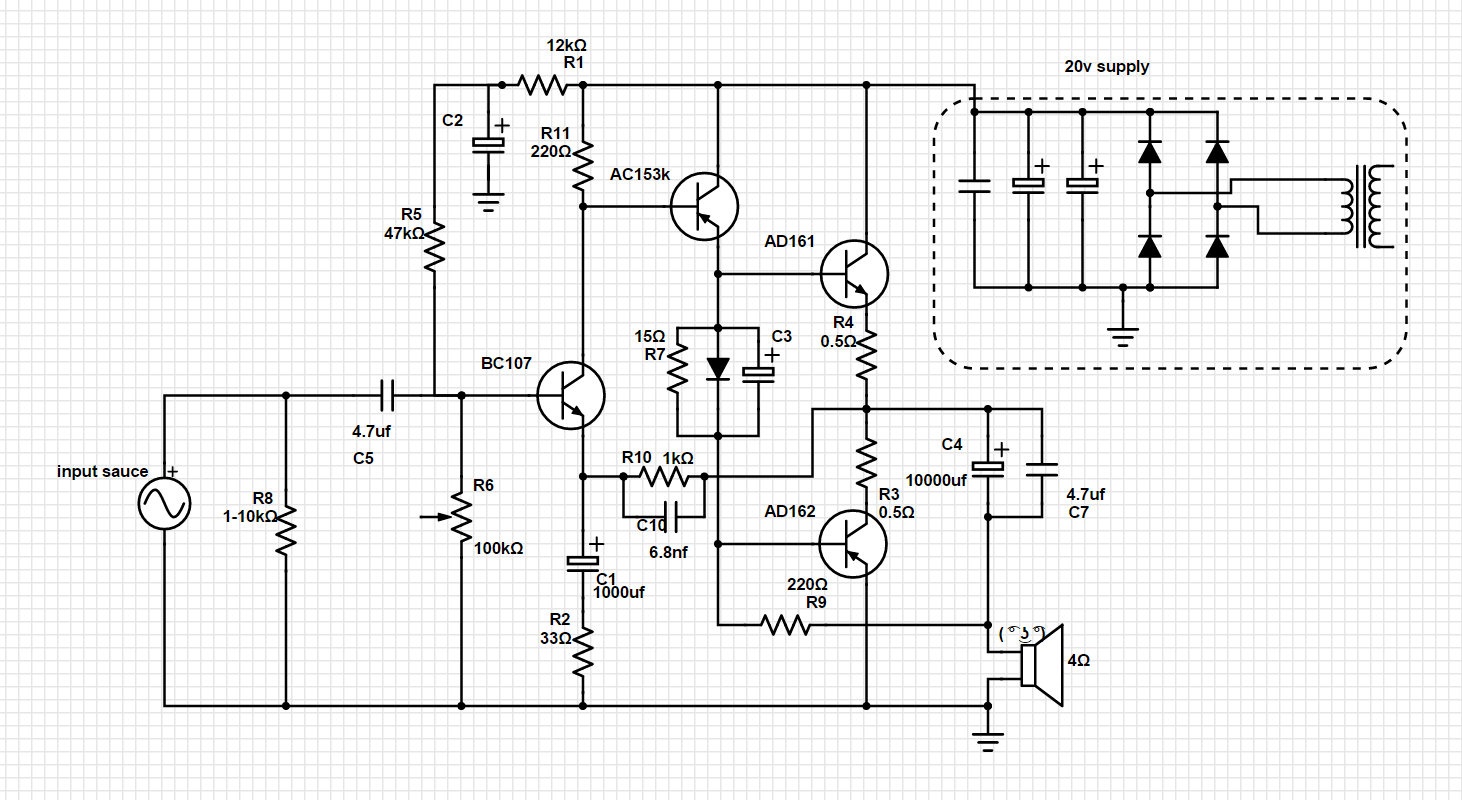 Very crude design but I found it surprisingly good sounding, clipping it on the scope it looks more like a tube amplifier than a modern solid state amplifier, which is a bit interesting.
Transistors can probably be replaced with silicon transistors with similar gain though all the transistors shown can be found on ebay.