Until I see better proof I think it's fake. Even when I read the tweets 2 days ago I thought it was fake.
Anyone else think the same? Something just seems fishy, at least for now.
Found this bit of information through google: https://bits.debian.org/2015/12/mourning-ian-murdock.html Unless there is some craziness going on where either his family is being dishonest or debian.org is reporting a lie, i'm pretty much convinced that we're getting the truth for now. If something does come up disputing his reported death then i'd be very interested in hearing about it.
No, unfortunately it is not a hoax.
Ya now that Docker and Debian are reporting it I'm at least believing he's dead. As to why I still can't figure that out.
Everything is just strange. I wonder what actually happened, if we'll ever find out.
Not sure what to say. You guys over there have a serious problem.
Freedom is nothing to be proud of or to be owned. Freedom is something you need to earn. Every day. Forever.
It is a sad day today :(
o/~ Back in speed bump City where the only thing is pretty is the thought of getting out o/~
I kinda wish I was allowed to drink.
This is sad news.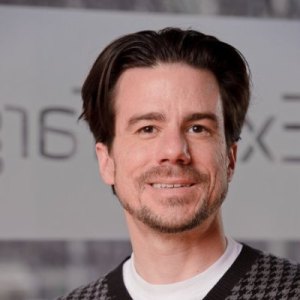 For those who don't know, Ian Murdock was the creator and founder of Debian GNU/Linux which is the basis for many mainstream distros today. The Debian page says it best.
With a heavy heart Debian mourns the passing of Ian Murdock, stalwart
proponent of Free Open Source Software, Father, Son, and the 'ian' in
Debian.

Ian started the Debian project in August of 1993, releasing the first
versions of Debian later that same year. Debian would go on to become
the world's Universal Operating System, running on everything from
embedded devices to the space station.

Ian's sharp focus was on creating a Distribution and community
culture that did the right thing, be it ethically, or technically.
Releases went out when they were ready, and the project's staunch stance
on Software Freedom are the gold standards in the Free and Open Source
world.

Ian's devotion to the right thing guided his work, both in Debian and
in the subsequent years, always working towards the best possible
future.

Ian's dream has lived on, the Debian community remains incredibly
active, with thousands of developers working untold hours to bring the
world a reliable and secure operating system.

The thoughts of the Debian Community are with Ian's family in this hard time.

His family has asked for privacy during this difficult time and we
very much wish to respect that. Within our Debian and the larger Linux
community condolences may be sent to [email protected] where
they will be kept and archived.
There's a lot of conflicting information about what happened to him the days following up to his death, I imagine this will be another case of there being issues with how he was handled with police. But I dont know if its out business to poke at it. I do agree with one thing he said in twitter though, the police in almost every case cannot be trusted. And you should never speak to them without a lawyer, ever.
whoa, weird, if you search his name, google will show you few of his tweets. but on his twitter they are gone
If its really the case that he did suicide, and wish that his actions will make some difference. I find it a bit sad if some ill witted shit is just going to derail his intentions towards other kinds of issues.
Will keep my eyes open and wait how this turns out.
The tweets were strange and i thought they were fake but sadly it seems they weren't ;(
May he rest in peace, he will be missed.
Was hoping more answers to what happened would be here.
Well there isn't a lot of information :(
The tweets are strange and official confirmation has been given
I doubt there will be any additional info. Real sad :(
I feel similarly except I think his death is real but what happened to get there exactly is highly suspicious to me. The tweets seemed fake I agree, I wouldn't doubt it was part of a cover
I agree, shall we call the anons on the case???
If any one is in the anon ops irc channel, whats the reaction?
For a man that is supposed to be intelligent his Tweet posts look pretty messed up. It makes me wonder if this was even him. However if it was him and he really did post this ...
"5:27pm: Maybe my suicide at this, you now, a successful business man, not a *****, will finally bring some attention to this very serious issue."
... well the world has been made better by having one less racist no longer on this Earth.