Ever since I took apart my R9 Fury card I noticed that there was a ton of empty filter capacitor pads open in the solder mask, obviously being designed in, but was taken out from the production due to being overkill and to simplify/cheapen manufacturing.
I'm rather keen on soldering the missing capacitors back, as tandulum capacitors are dirty cheap more or less.
This is what the card looks like now, capacitors are obviously missing.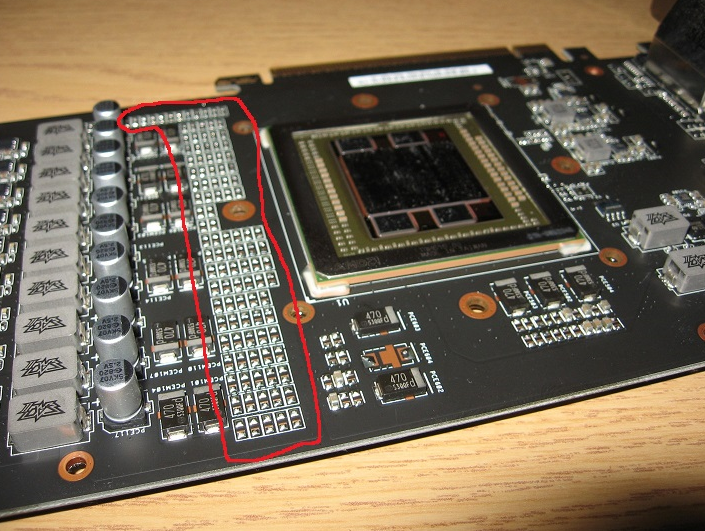 Here is a few images showing the earlier/pre production model with all capacitors.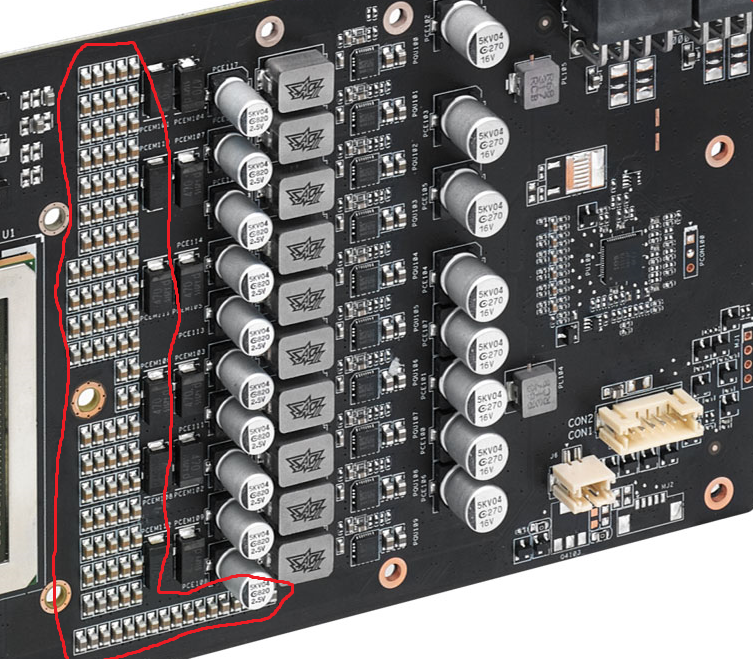 Another one.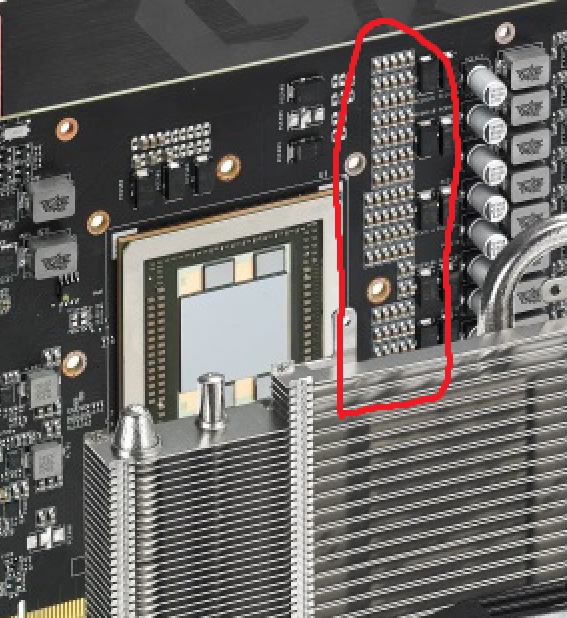 Just curious about feedback from any electronics engineer, I'm pretty certain the increased filtering would probably not make much if any difference, but I'm slightly worried about the increased capacitance throwing the PWM system off.
The other side of the PCB also has the same traces.