I've been thinking to nerf the performance of my XPS 13 2-in-1 for some time now. Sometime I find it a little bit laggy so I decided to embark myself on a mission to improve the performance of that passively-cooled laptop. And as I don't find any detailed thread about that on the internets, I decided to create one.
First stop: Underclocking
I've begun first by underclocking the measly core i5-7y75 to see what kind of performance bump I could get. I was able to get a stable underclock of -0.085V on the Core Voltage (-0.090V ended in a bluescreen after almost 30min of stress test). With that kind of underclock, I was able to get a bump from a mean frequency of 2.0 GHz to 2.25GHz, with the same core temp of 70C. I found quite impressive for such a small tweak, and the laptop do feel smoother, with less hiccups there and there.
Baseline

-0.085V on CPU (and -0.050V on dGPU)

Next stop: Amped passive-cooling
Obviously, the passive nature of the laptop is what limits it the most. So what I will do next is to apply a thermally conductive compound between the SoC heatsink and the base of the laptop (after I will a T5 screwdriver). It doesn't seem that there is any thermal interface between the copper heatsink and the base, so I guess the thermal dissipation is intended to be done by the air surrounding the SoC to the base.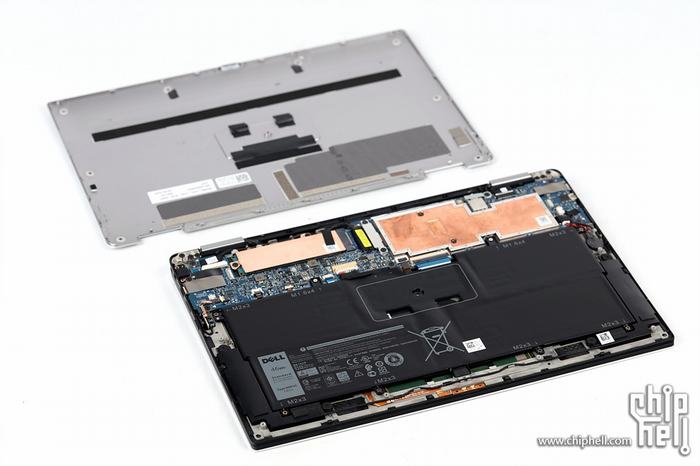 I hope that by connecting the SoC heatsink with the base of the laptop I gonna have better thermal dissipation and squeeze some more performance.