Today launches the 16 core and 32 Core 2nd Gen threadrippers.
Specs:

Let's tackle the elephant in the room right out of the gate, on the 32 Core only two of the dies have direct memory access, it has a few implications and looks like this: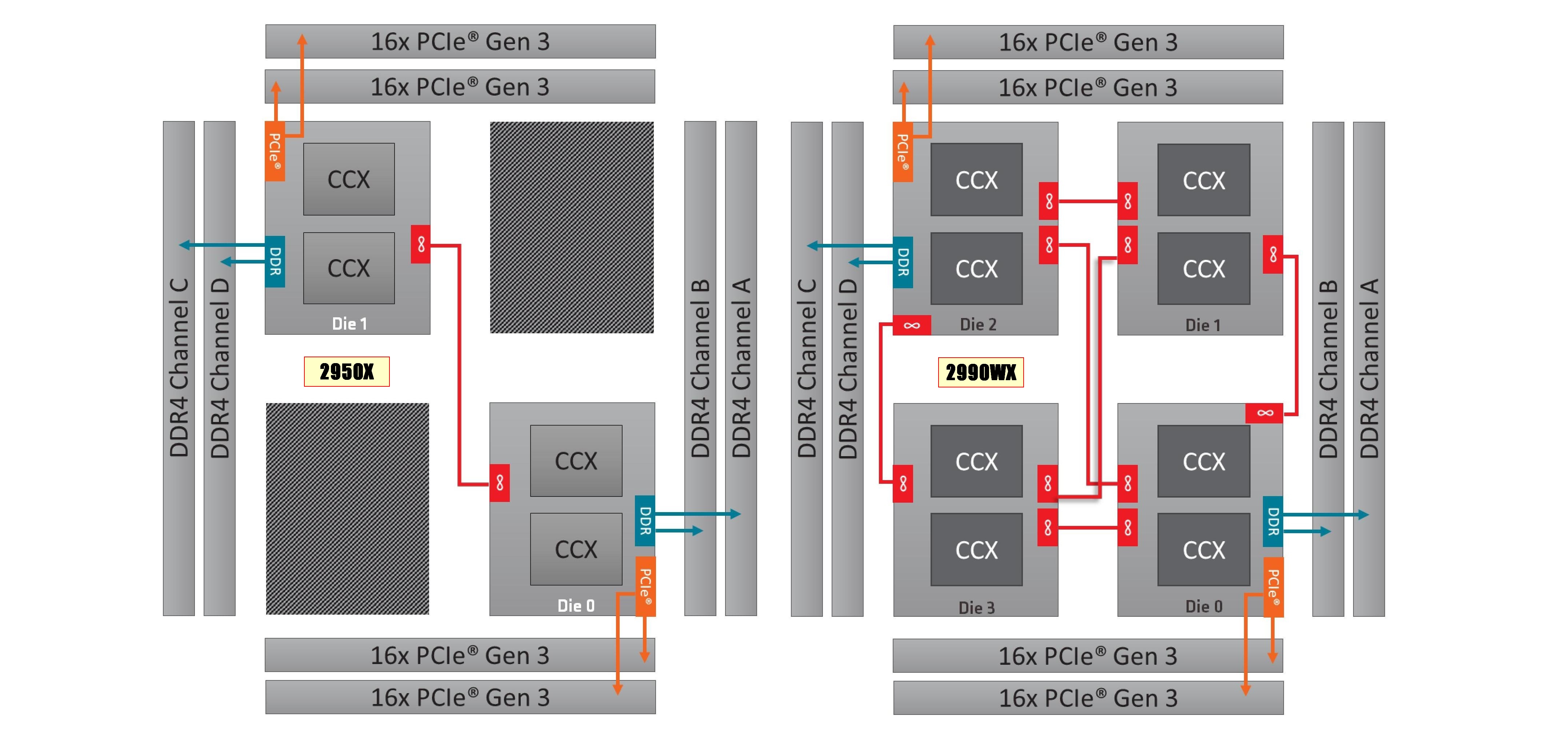 It's best to go read some reviews to see how the CPUs preform.
My TLDR; The 2950x is the real deal, whereas the 2990WX is only sensible for certain workloads.
Reviews:
https://www.anandtech.com/show/13124/the-amd-threadripper-2990wx-and-2950x-review
https://www.pcper.com/reviews/Processors/AMD-Ryzen-Threadripper-2950X-and-2990WX-Review-Moving-Forward