No one has come this far, not for a very long while.
Young Hollow, do you wish to shed this curse?
Then accept the fate of your ilk, and face the trials that await you.
Unless, you have already joined the crestfallen…
What's up, fellow undead? @dern0s and I were about to derail @noenken's console thread, so I thought I'd make one for anyone interested in the SoulsBorne genre.
With the announcement of the PlayStation 5 titles, Demon's Souls: Remastered has been announced.
Demon's Souls was my first venture into the SoulsBorne genre. At the time, it was the only (modern) release. This was also the first game I fought Mind Flayers!
Time Stamped for your time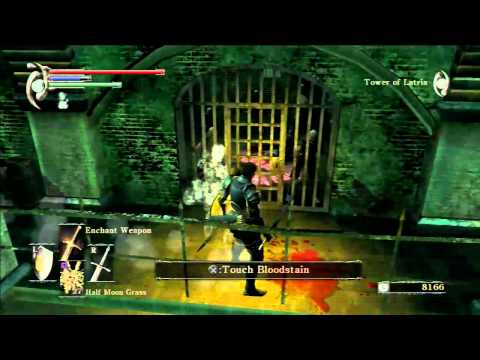 Understandably, some of you may be confused.
What is SoulsBorne?
SoulsBorne is a genre of action RPG games that are brutally challenging, often involving sprawling dungeons and landscapes and massive boss fights. They also have phenomenal story telling and world building, but you have to look for it. These games do not hold your hand.
Wow That Sounds Cool, Where Should I Start?
The easiest way to start is with the Dark Souls trilogy. All three are available for PC and they mostly go in order*. If you have a PlayStation 4, you can checkout Bloodborne. If you have a PlayStation 3, check out Demon's Souls. Or just wait for the PS 5 release.
* HUGE, MASSIVE, GIANT SPOILER ABOUT THE TIMELINE.
DO NOT READ UNLESS YOU ALREADY KNOW, HAVE NO INTENTIONS OF PLAYING, OR DON'T CARE ABOUT SPOILERS.
YOU'VE BEEN WARNED.
Despite being the first release and the oldest game, Demon's Souls is, sequentially, the last game. When Dark Souls III ends, Demon's Souls is beginning.
Bloodborne's timeline is questionable. Some speculate that it's in the beginning. Other's say it's not related at all.
Dark Souls II is way, way after Dark Souls and Dark Souls III. At least suggested by a boss battle or two and the broken Lord's Vessel.
What Guide Should I Read? What Build Should I Do?
I recommend going in raw, if you've never played. Just explore, practice, and have fun!
IF you want a spoiler free tip that may give you an edge in the beginning, go with Pyromancer.
If you MUST have a guide or ideas for the game, read this first:
Then go to the fextralife, defacto DS guide.
THIS GAME IS TOO HARD.
Give it time, take a break and play something else. I am not a pro gamer by any means, and I've beaten all five games.
---
Those of you that have played, are veterans, or attempted and gave up: What were your favorite areas of the game? Favorite game? Favorite boss? Most memorable boss? Favorite gear?
Those of you that are starting, are you stuck? Where at? What have you been doing?
Hopefully this thread takes off
This is by far my favorite franchise in gaming.