I can't express how excited i am for this film. I love Star Wars so much, and even tried to go in to the movie 100% fresh, not having seen any news or trailers..... that lasted 1 week. Then i watched the teaser and was blown away. the second teaser trailer nearly parylized me with anxiety and excitement. I have since watched it about 50-60 times.
Yesterday, There was a Star Wars panel at ComicCon. As they never live stream from Hall H, i was actually reading TWO different liveblogs and refreshing a star wars news site during the event. Shortly after, they released a behind the scenes reel..... It is breathtaking.
Having seen Mad Max: Fury Road (which i loved), I feel that there may be a renaissance of big budget practical effects again. Jurassic world was a huge let down. I didn't hate it, but it was no where near the level of the original. So many instances of CGI that could have EASILY been practical. Especially the opening hatching sequence.
Just seeing everything that is real and tangible in this new Star Wars.... it is exciting. I have no doubt that this will be a fantastic film.
I have already watched it like 5 times.. about to do so again. :)
I will also post up some pics and information.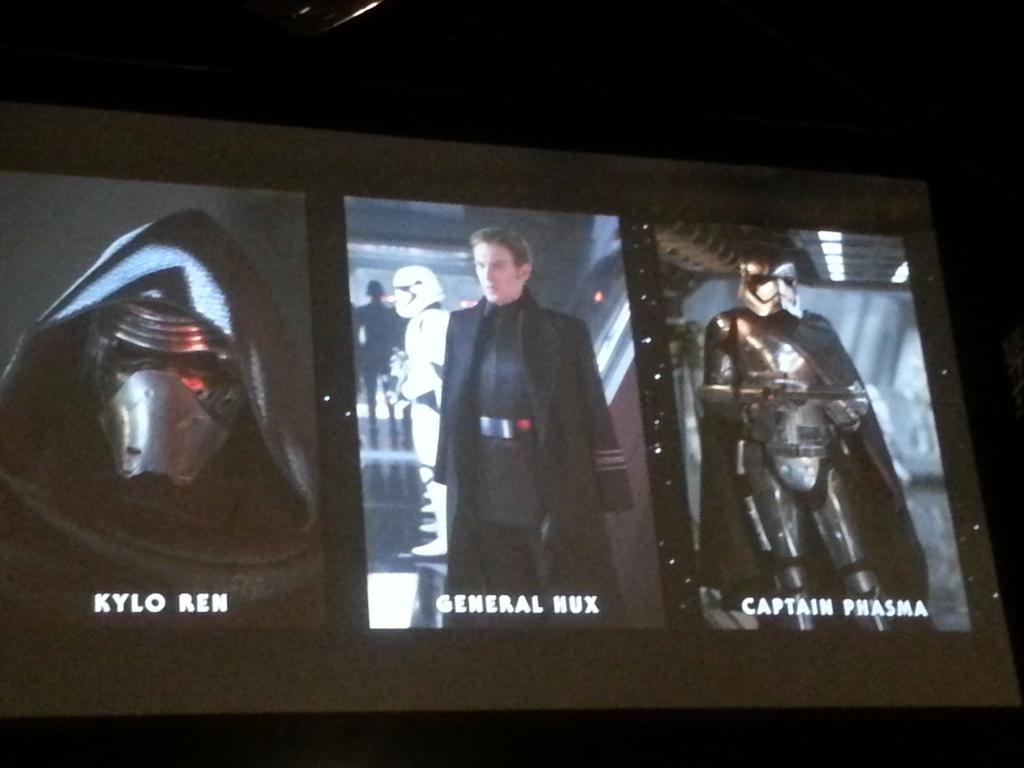 the name of General Hux's base is called 'Starkiller; (this was the original last name of Luke Skywalker)
New TIE Fighter and pilot (Toys)