Hey guys.
Some time ago, back in the first i believe challenge, I entered with a basic game idea.
I went way over my head and way ahead of my capabilities. Of course, I did not finished it, since I lack the skill.
This time around, I am entering the current Break a leg (i really rather don't) challenge, with another basic game idea. The difference is, I made this one before, so I am capable of finishing it.
The basic premise can be found here:
http://www.squidi.net/three/entry.php?id=29
Quick summary :
Mechanics:
You are a king in a middle age fantasy land. You have your small Kingdom and your most trusted heroes - Knights, Spies, Wizards, etc... And you send them on missions to gain riches and glory and defeat your enemies, etc.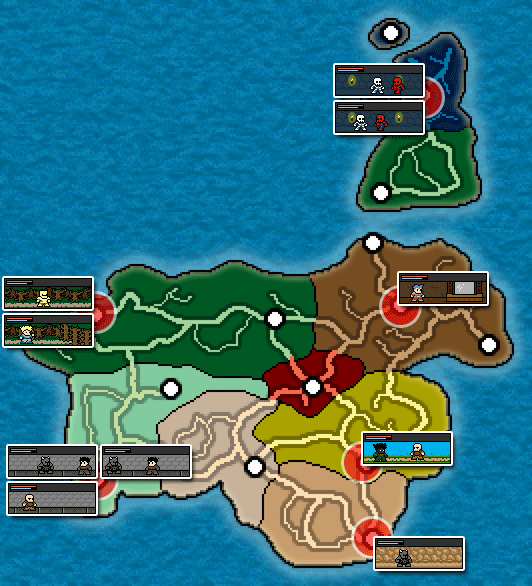 The website hints on some other ideas, like interconnected character communication, trading system, factions, city building elements, etc, but that is in the far future.
Story:
My basic idea, story wise is, that the world will have randomly generated events, and based on your reactions and your heroes execution, you will see what the history books remember your Kingdom for in that age.
Scope:
Here is the thing: AI is something a bit too complex for me. So for this challenge, I will only do the random path generation, character relocation, etc. Only the basic stuff I have done before, so for now, I will do only the basic stuff again.
I will do a YouTube playlist with every step of the process. But for now, this is the basic premise of the "game".
The engine of choice is Game Maker Studio. Being familiar with it's capabilities and having used it before, I know I can do that project using that engine.
Special thanks to @anarekist, who helped me in the last moment to obtain Game Maker Studio. You, my friend, are going right in the credits section of the game.
Anyways, what do you think, guys?