So... I decided to do it. Build my own pc. Two energy drinks and one all-nigher later... and my first PC build is complete!
PCPartPicker part list / Price breakdown by merchant
Type|Item|Price
:----|:----|:----
CPU | Intel Core i7-5820K 3.3GHz 6-Core Processor | $372.99 @ SuperBiiz
CPU Cooler | Corsair H100i 77.0 CFM Liquid CPU Cooler |-
Motherboard | Gigabyte GA-X99-GAMING 5 ATX LGA2011-3 Motherboard | $289.99 @ Micro Center
Memory | EVGA Superclocked 16GB (4 x 4GB) DDR4-2666 Memory |-
Storage | Samsung 850 EVO-Series 250GB 2.5" Solid State Drive | $77.99 @ Amazon
Storage | Western Digital BLACK SERIES 1TB 3.5" 7200RPM Internal Hard Drive | $69.00 @ B&H
Video Card | EVGA GeForce GTX 980 Ti 6GB Video Card | $649.99 @ B&H
Case | Corsair 750D Airflow Edition ATX Full Tower Case | $139.99 @ Micro Center
Power Supply | EVGA 850W 80+ Gold Certified Fully-Modular ATX Power Supply | $99.99 @ Newegg
Optical Drive | LG WH14NS40 Blu-Ray/DVD/CD Writer | $49.49 @ B&H
Operating System | Microsoft Windows 10 Home OEM (64-bit) | $84.98 @ OutletPC
Monitor | Acer XB270HU bprz 144Hz 27.0" Monitor | $709.00 @ Amazon
| Prices include shipping, taxes, rebates, and discounts |
| Total (before mail-in rebates) | $2613.41
| Mail-in rebates | -$70.00
| Total | $2543.41
| Generated by PCPartPicker 2015-12-02 11:20 EST-0500 |
IMAGES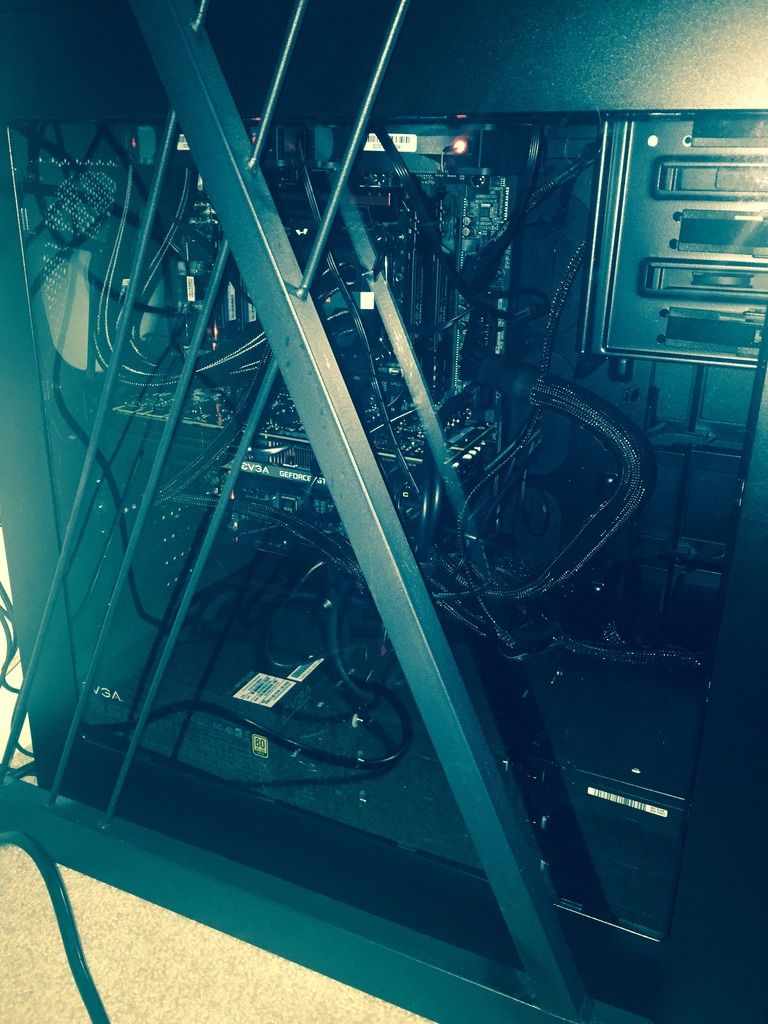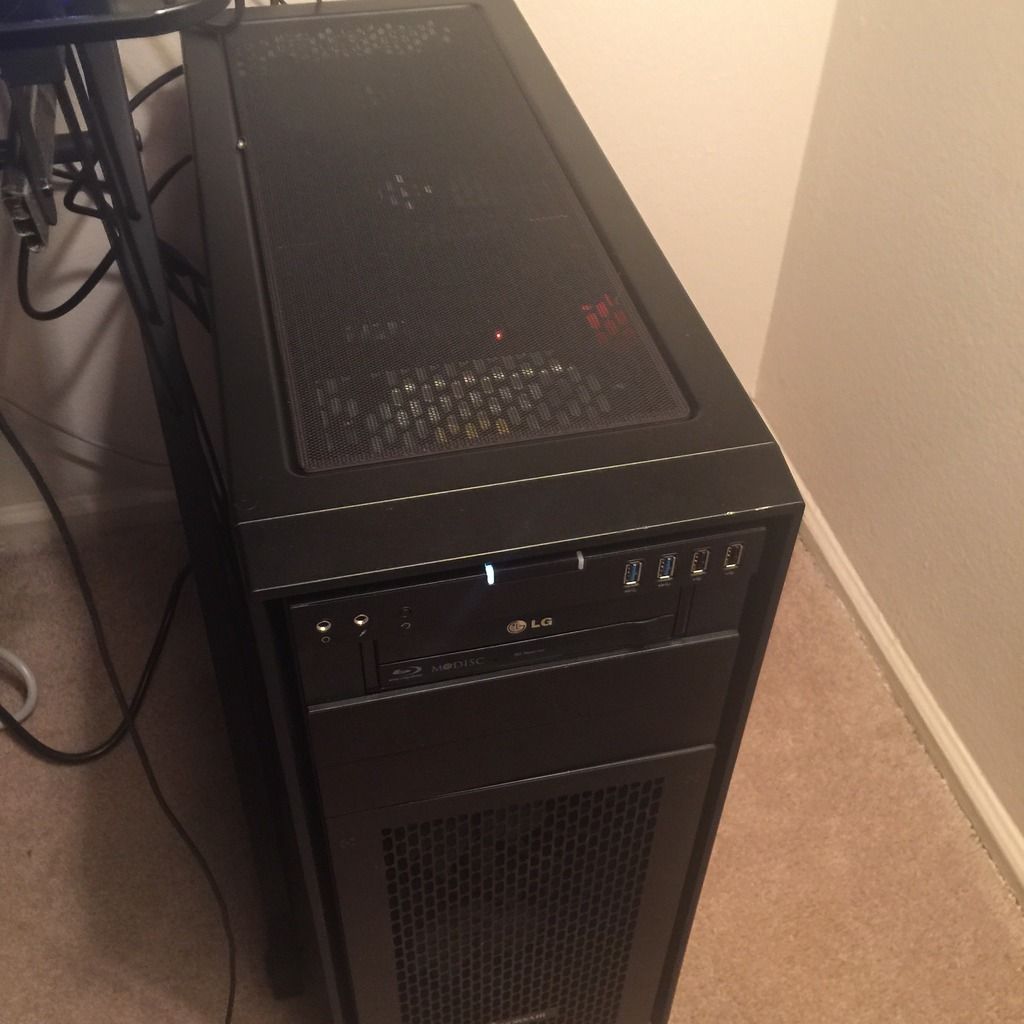 Thoughts and observations.
This was my first build. I did work.
This is primarily a gaming and streaming machine. Decided to go x99 route because it wasn't really any more expensive then skylake.
Currently gaming on a 1440p 27" monitor. Wasn't originally going to get that high quality of monitor... but if you're going to build an enthusiast rig... you need an enthusiast monitor to enjoy it ;D
Building PC is all consuming. Wish someone told me that before... pulled an all nighter by accident as I got wrapped up in trying to put all the pieces together.
Putting together a push-pull configuration with the h100 cooler was FAR harder than I had originally thought it would be. It took me about 3-4 hours of reading and trouble shooting to get it just right. And several trips to the store to buy extra fan extension cords and hubs...
Screen is a little bit big. I might invest in a game pad so I can sit farther away from the screen. Or a different desk. The monitor is awesome though.
Any criticisms/suggestions are greatly appreciated!