So this is one of several projects I am posting in response to @Atomic_Charge.
Anyway, we just bought a new cage for our ferrets. It's one of the awesome Ferret Nation products, a pair of #182s. Right now it's residents are Link, Rusl jr, Impa, and Zelda. As you may notice, there is a naming theme going on here.
Here's what I'm naming "Hyrule Caste" (sorry about the orientation):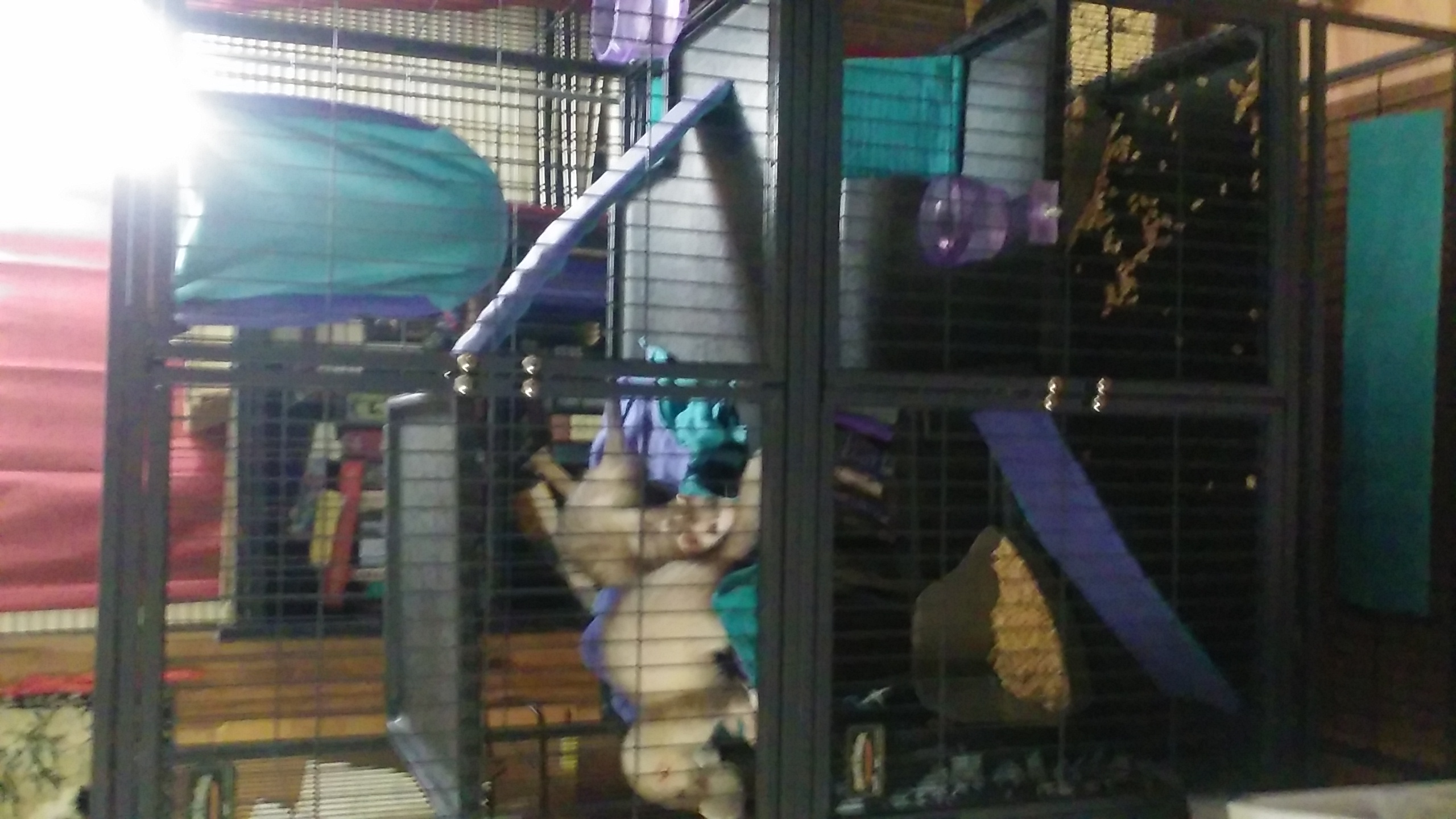 Here's an image I found with a DDG search that's about to be relevant:
So, I'm going to make a pair of fleece pennant banners, following the above design, to hang on the left & right of the front of the cage, in green and gold. The only major change to the design will be a proper arrow shape for the bottom edge, besides the replacement of the weird white with what I think is proper gold.
I was just going to do this sometime over the next two months. However, thanks to @Atomic_Charge, not only am I posting about the project, I will be trying to stick to the deadline.